Reddymade / B. F. Larsson cooperation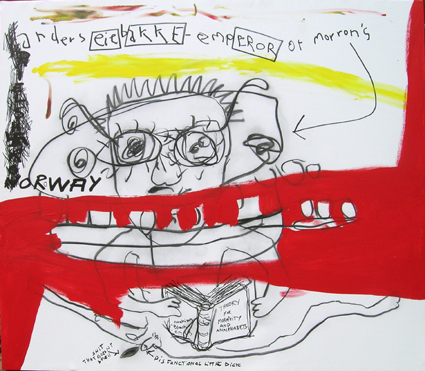 2004: Cooperating with another artist is pretty demanding. I met Larsson who's heart was aching through a mutual friend, collector and art dealer. Larsson was drinking and drugging heavily. We decided to get together material and do these paintings. After making frames and stretching the canvas, we did them all in about ten hours. I was sober. Larsson was drunk, in the end anyway. A few months later he died. He was found in his studio with loud Hank Williams music on the stereo. I miss his madness and his character.
All paintings acrylics, charcoal and marker on canvas 130x180 cm.